Get Your Lifestyle Back!
Producing Outstanding Results
Chiropractor Jacksonville IL
If you live in or around the Jacksonville area and need a professional chiropractor, our Jacksonville chiropractors at Casey Family Wellness provide state-of-the-art chiropractic care for our patient's needs. Our chiropractic health care center focused on the proper alignment and care of the musculoskeletal system. We work to reduce discomfort and pain while promoting total health through various wellness and chiropractic practices. Our team at Casey Family Wellness makes it easy for individuals seeking chiropractic care services to receive the care they need.
Welcome to Casey Family Wellness
At Casey Family Wellness, we understand that conditions don't go away once they are diagnosed. Regardless of the cause of your pain or discomfort, our team will work with you on your wellness journey every step of the way. We are committed to providing patients in and around the Jacksonville area the care they need to achieve optimal wellness. Contact our team today to learn more about how we can help. 
WHAT IS CHIROPRACTIC CARE?
Chiropractic care is the practice of realigning and treating the musculoskeletal system in order to realign and restore it. It is considered an alternative medicine with proven medicinal benefits. The treatments involved in chiropractic care are usually centered around the spine. This is due to the significant role your spinal cord has on the body. However, we use many other methods to help patients achieve health and wellness.  
Common Symptoms Chiropractic May Help...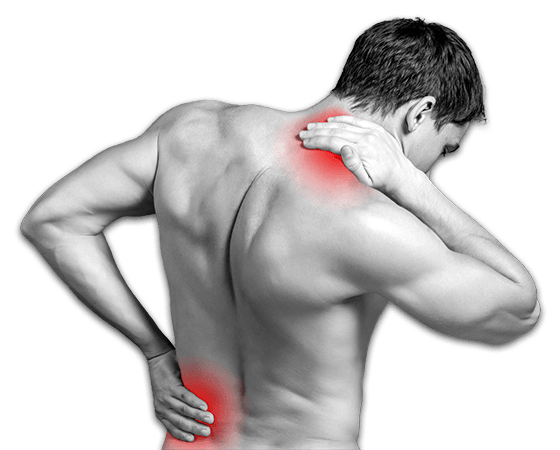 TRAINING OF A CHIROPRACTOR

Chiropractic doctors go through a minimum of four years of schooling at a chiropractic college, generally preceded by an undergraduate degree in the basic sciences or several years of experience in a prior relevant health care field.

Students of chiropractic care must spend a minimum of at least 4,200 hours of didactic course work, and a minimum of 1,000 hours of fully supervised clinical training with an instructor as they learn the appropriate diagnosis and treatment techniques to help heal your body and restore it to its natural, fully functioning state.

Our team is ready to meet with you to discuss your needs. We will help to design a program that is right for you. We look forward to meeting you.

HOW WE CAN HELP

We often see patients suffering from back pain caused by physical strains, accidents, or injuries. Individuals who have been in an automobile accident, strained themselves at work, or experienced any other form of physical pain will tremendously benefit from our chiropractic therapy. Chiropractic care is non-invasive and addresses the root cause of your physical ailment. After a thorough assessment of your current condition and medical history, we can create a treatment program customized to your unique needs.

Some of the treatments we offer at our Jacksonville clinic for back pain include spinal decompression, Active Release Therapy, Graston Therapy, as well as various other wellness services. Chiropractic treatments typically involve hands-on pulling and applying pressure at certain angles to help realign the musculoskeletal system. Our goal is to help alleviate your pain or discomfort from the source, rather than just treating the symptoms.

The therapies we offer can also address other traumas such as anxiety and depression. We provide acupuncture, Electric Auricular Therapy, and neuropathy to help patients find both mental and physical relief. These therapies have been proven to positively affect the brain and reduce symptoms of anxiety and depression.